Product Details
Pascal Template

Call for Quotes – 770-717-8047
Watch and listen this piano in action
Product Description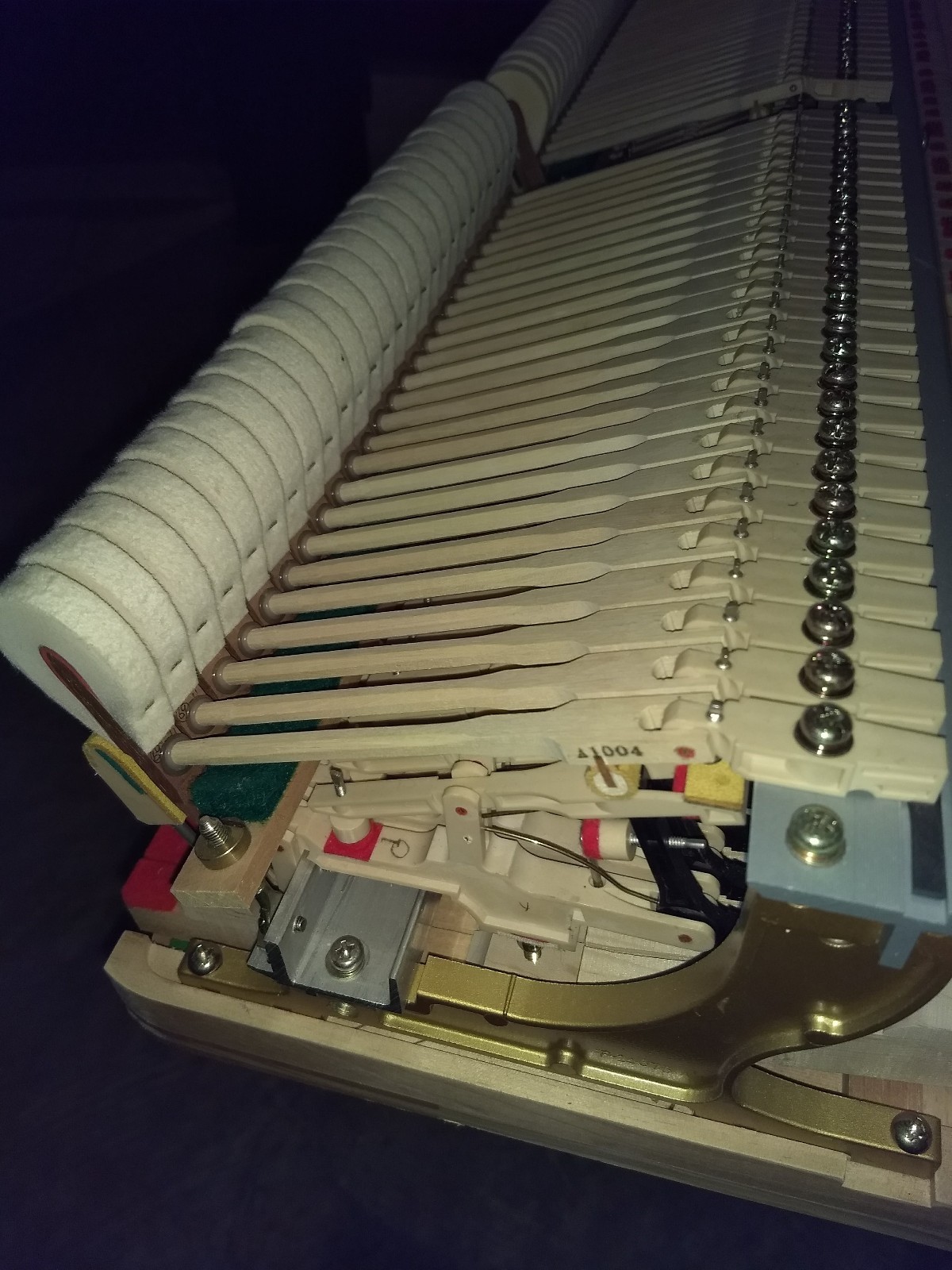 Conservatory Grand Produced in Japan (not China or Korea etc.)
VERY BEST SOUNDING RX5 WE HAVE SEEN…TRULY EXCEPTIONAL
TONE AND TOUCH, THINK EUROPEAN PIANO WITHOUT THE PRICE
TAG!!!YOU WILL NOT BE DISAPPOINTED WITH THE WAY THIS PIANO PLAYS.
Purchased new in Atlanta.
One owner who only used it 4 hours!!!
Serial #2407506 MADE IN 2001
CABINET IS IN SUPERB CONDITION.
Soundboard is in great condition, piano has a good tuning stability and action has a great touch.
This is the famous Kawai Japan rx5 . 6'6 model professional Conservatory Level Grand piano – Top of The Line Instrument!
The Conservatory series pianos are the best, most sought after, pianos Yamaha ever made.
These are the pianos Kawai built their reputation on.
Beautiful black polish finish.
All Brass is polished, hinges, pins, support brackets etc.
Great big bass tone and nice, brilliant highs. The kawai pianos are well known for their playing and tuning stability. They are in tune when uncrated from Japan!!!
Shipping Information
Please note the once the piano arrives in your home you will have to tune it at your cost since pianos do go out of tune during shipping.
RATES INCLUDE DELIVERY TO YOUR CITY ANYWHERE IN THE 48 STATES.
We can arrange in home delivery for another $275+ (depending on stairs/turns etc)
Area
Cost
Time
GA

$295

(in home)
3 to 4weeks
Mid West, North East, South East, Florida

$995

(curb delivery)
3 to 4weeks
South West, Texas

$995

(curb delivery)
3 to 4weeks
West Coast

$995

(curb delivery)
3 to 4weeks
Worldwide delivery to any airport for $1950