6'1 Bosendorfer piano "Bösendorfer – Der Klang der berührt" Free Steinway bench
Need More Information? Email Us or Call Now 1-770-717-8047
Product Details
Pascal Template

*** free nationwide ( lower 48 states) delivery
Call for Quotes on in home delivery – 770-717-8047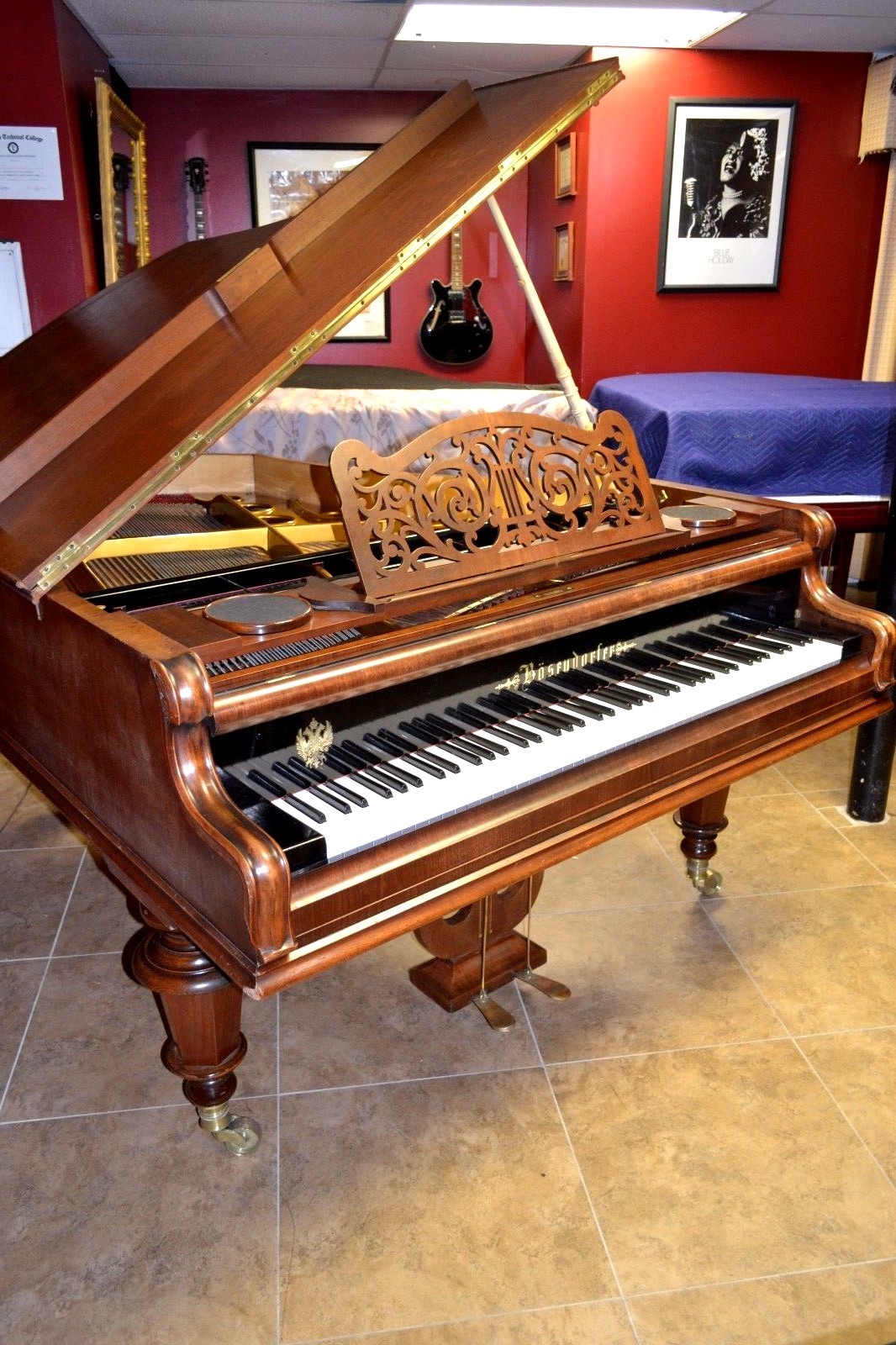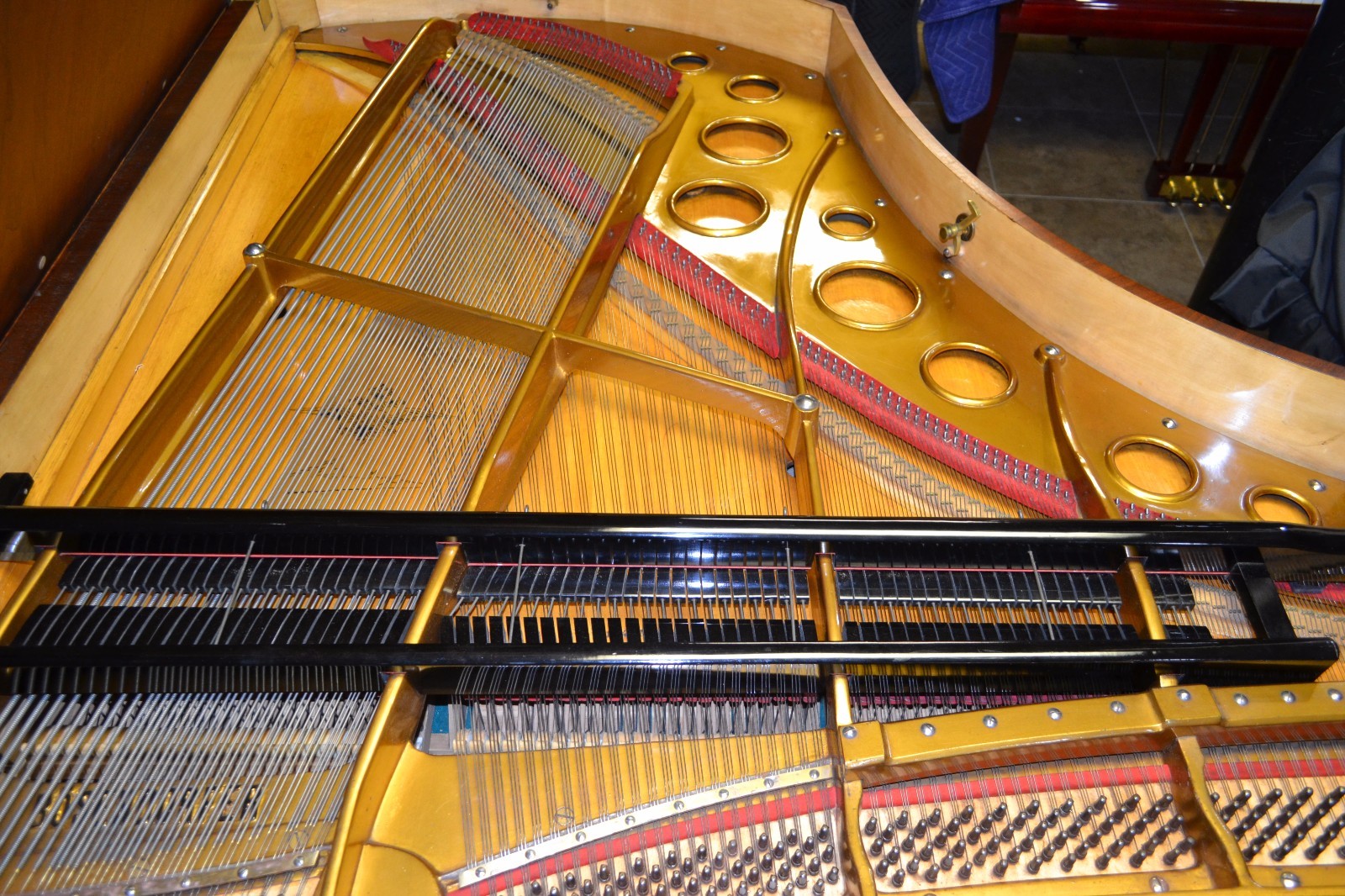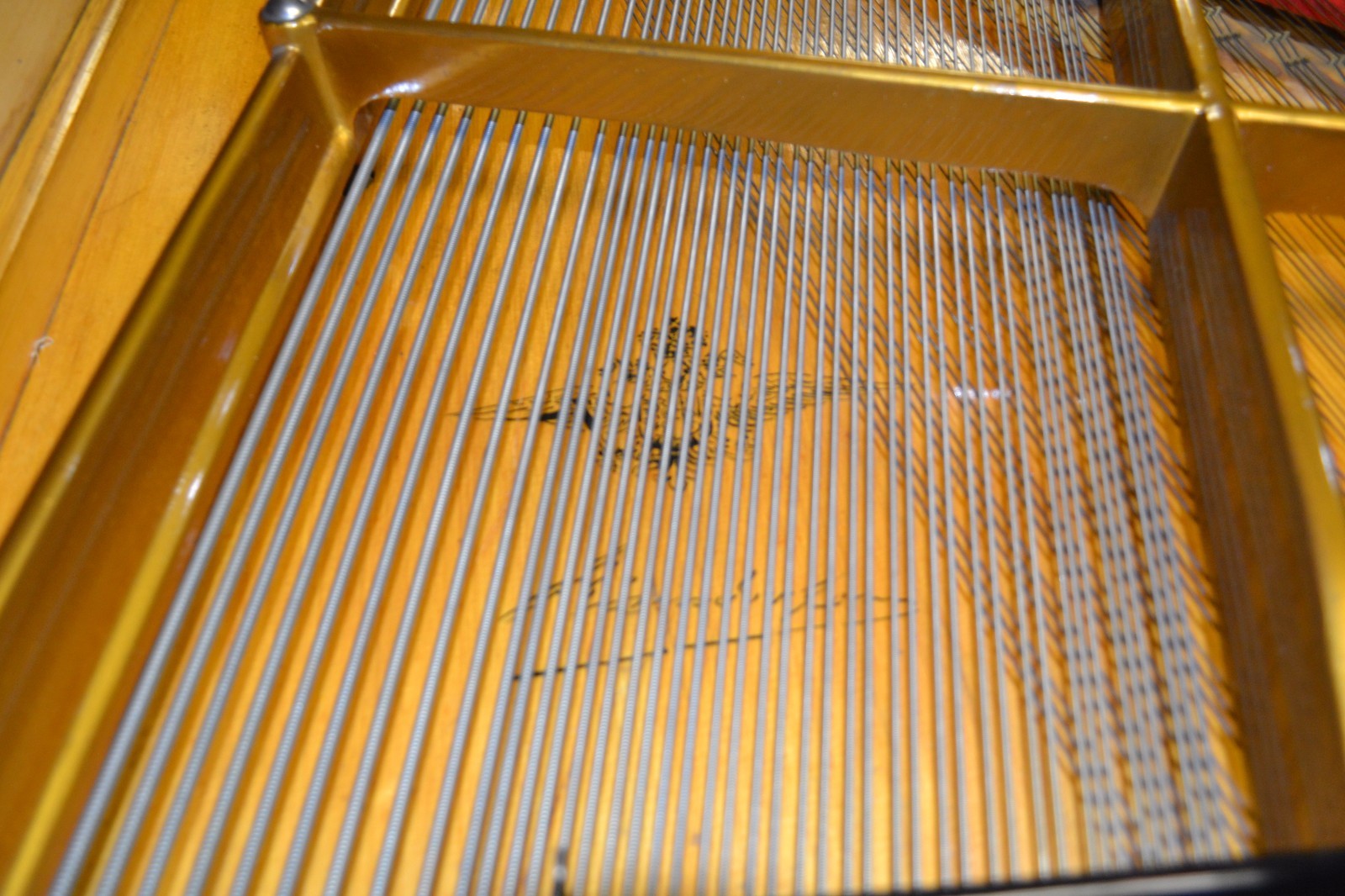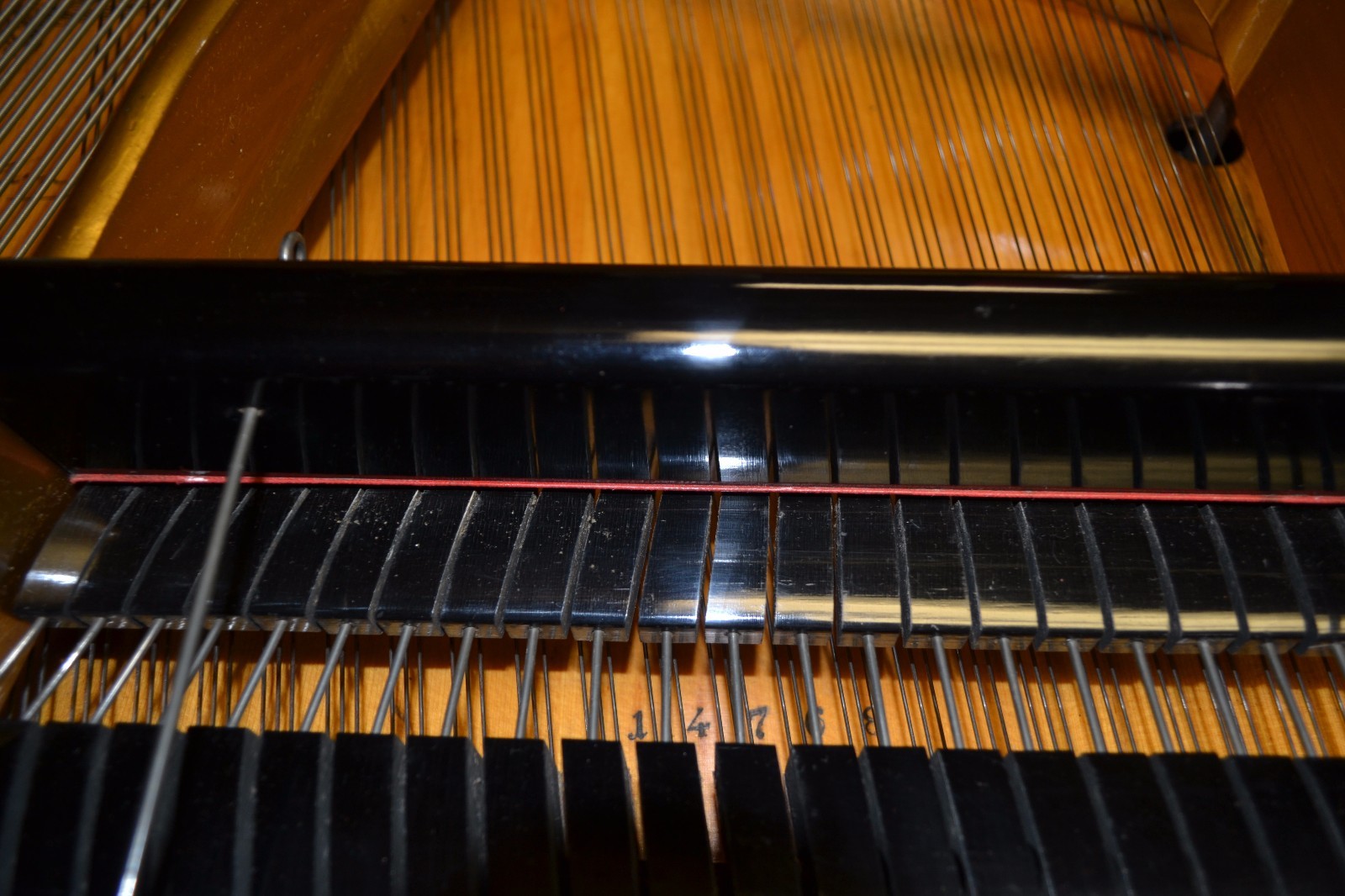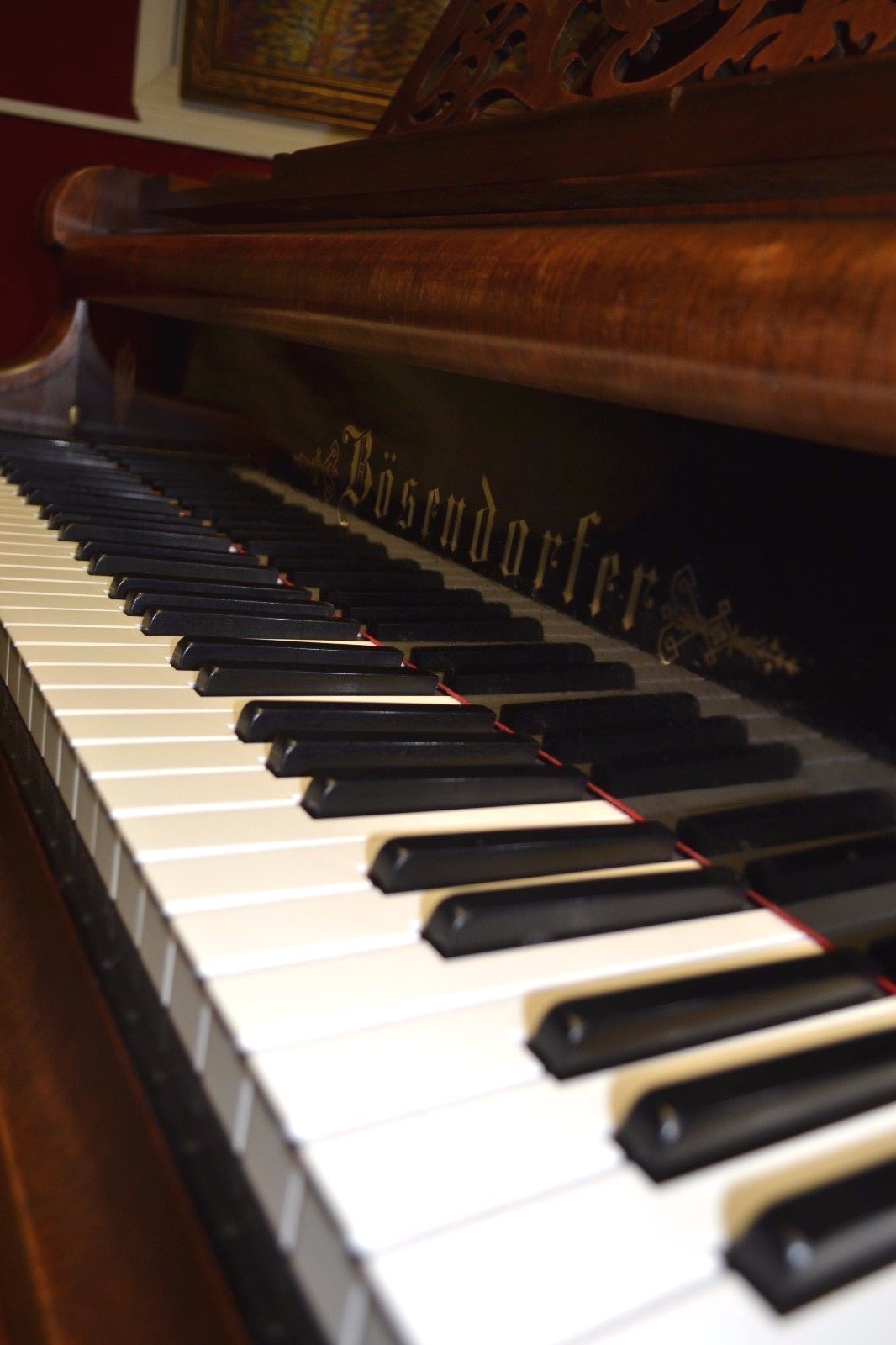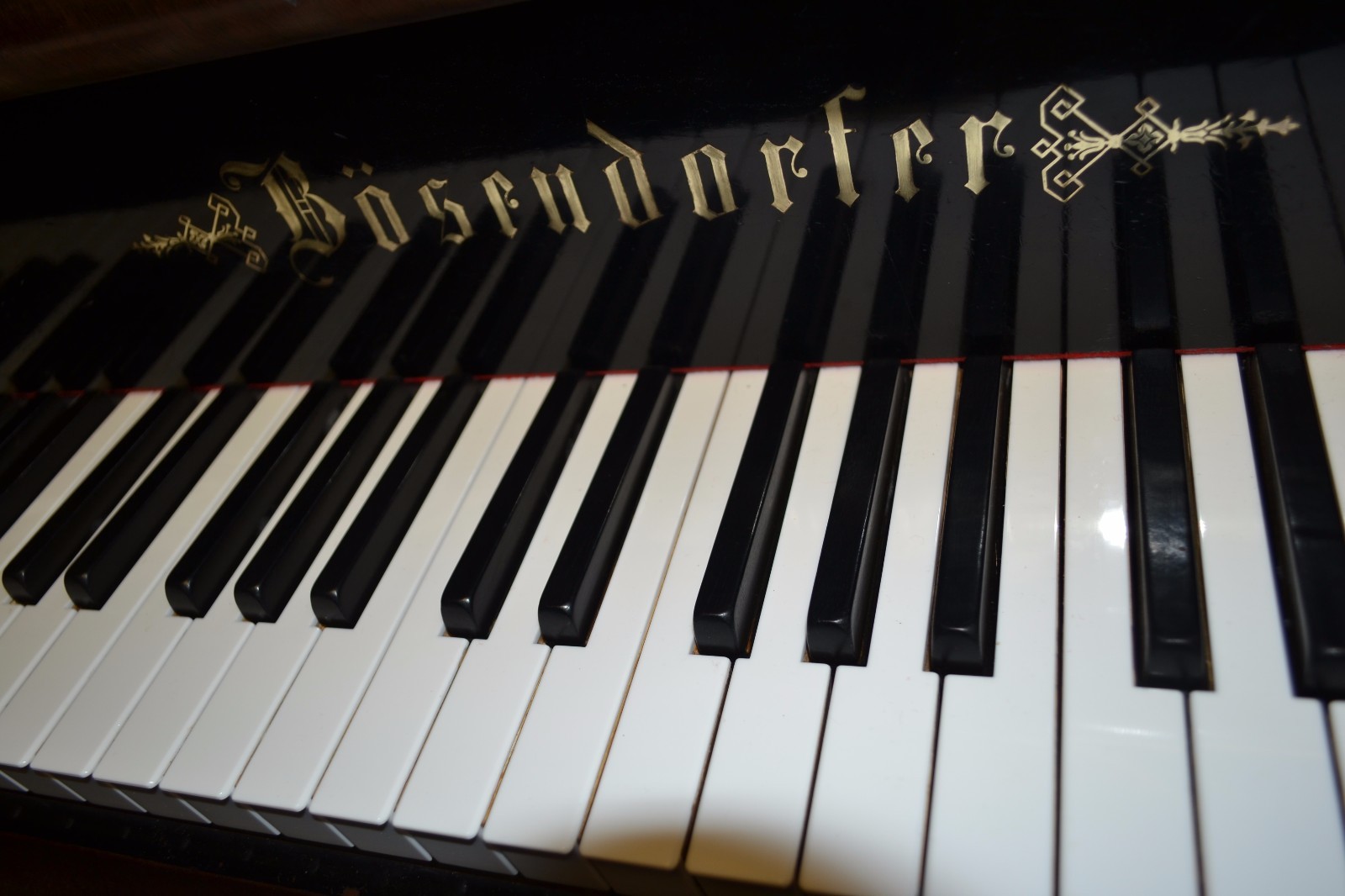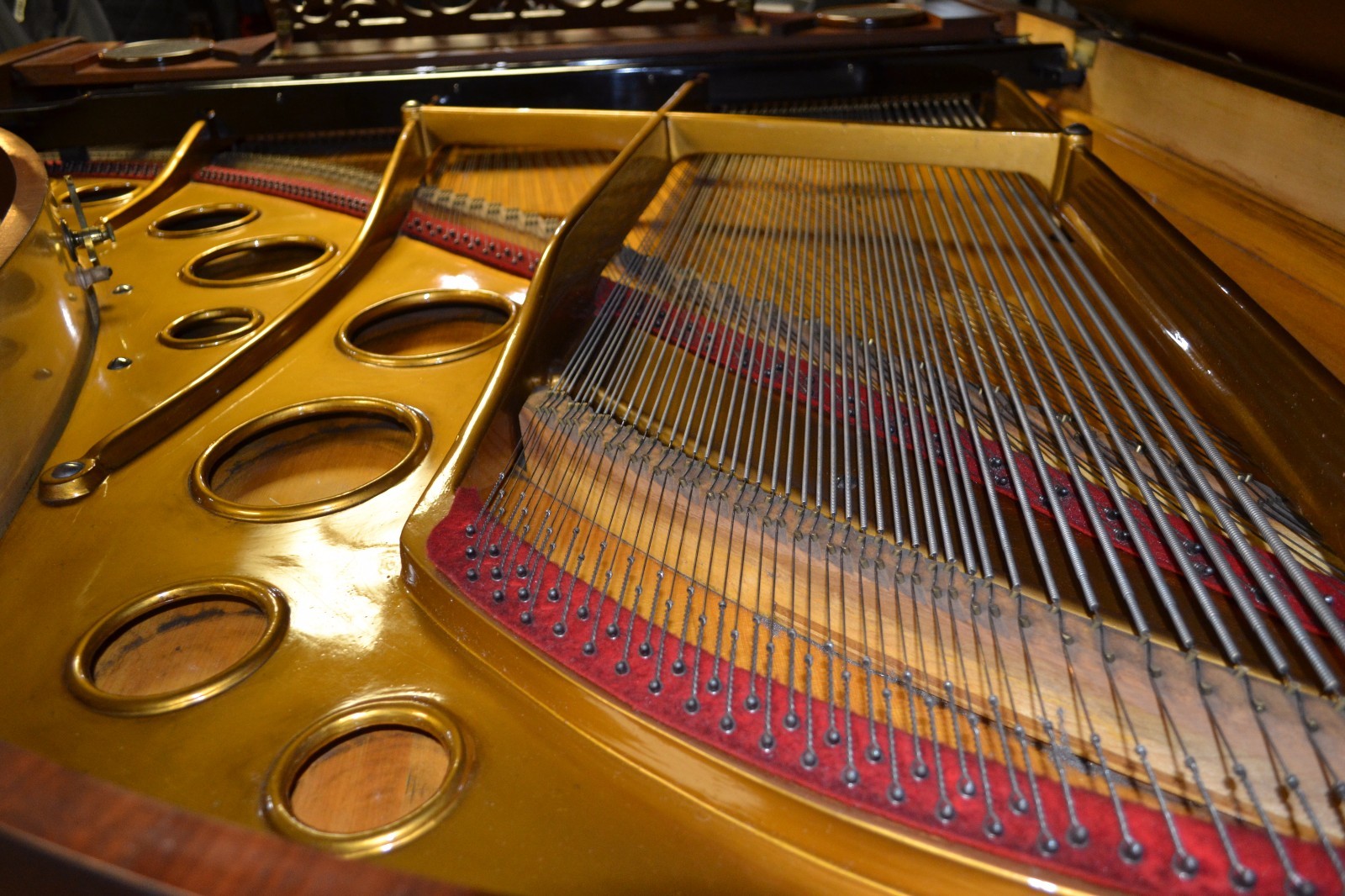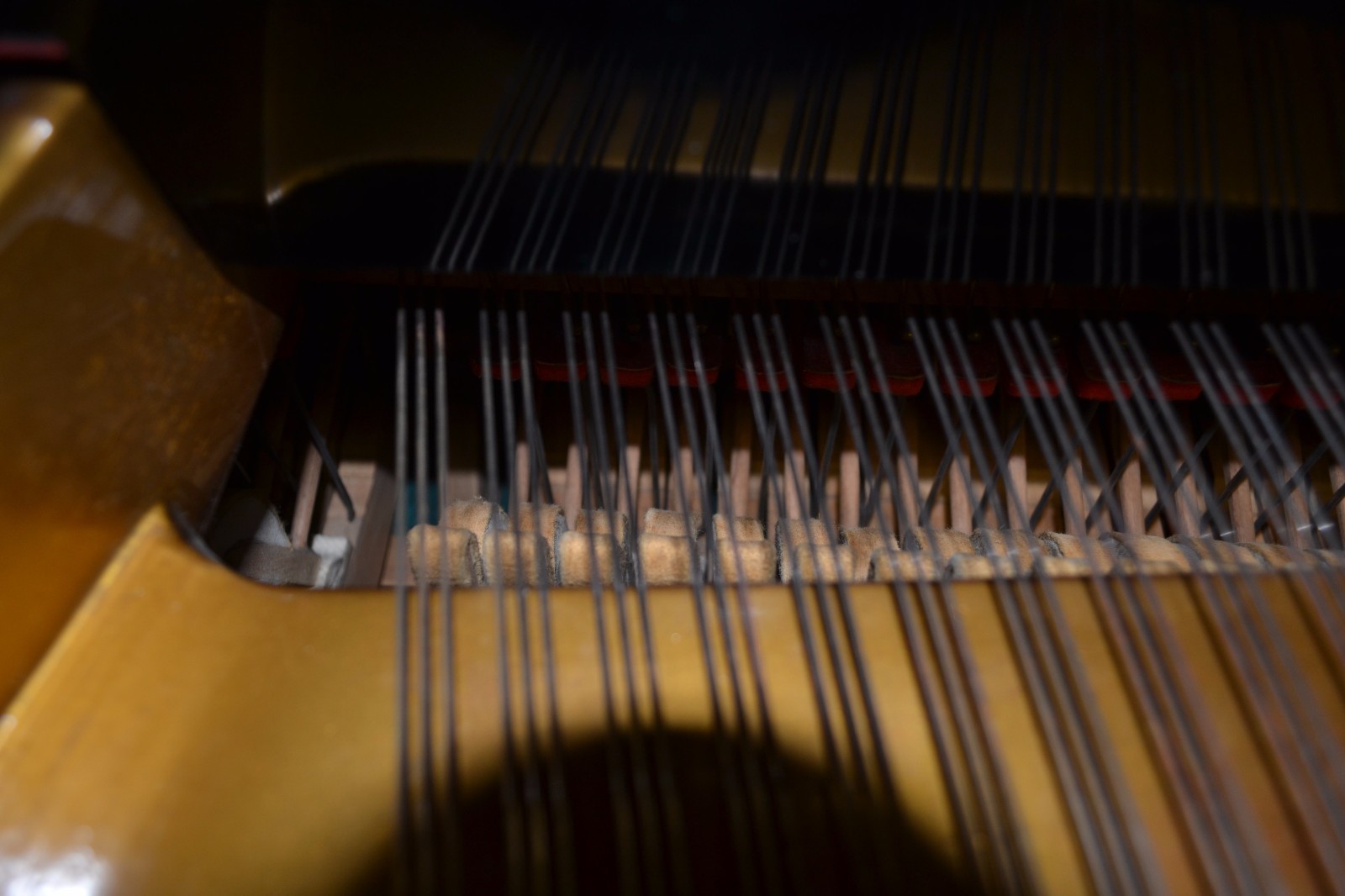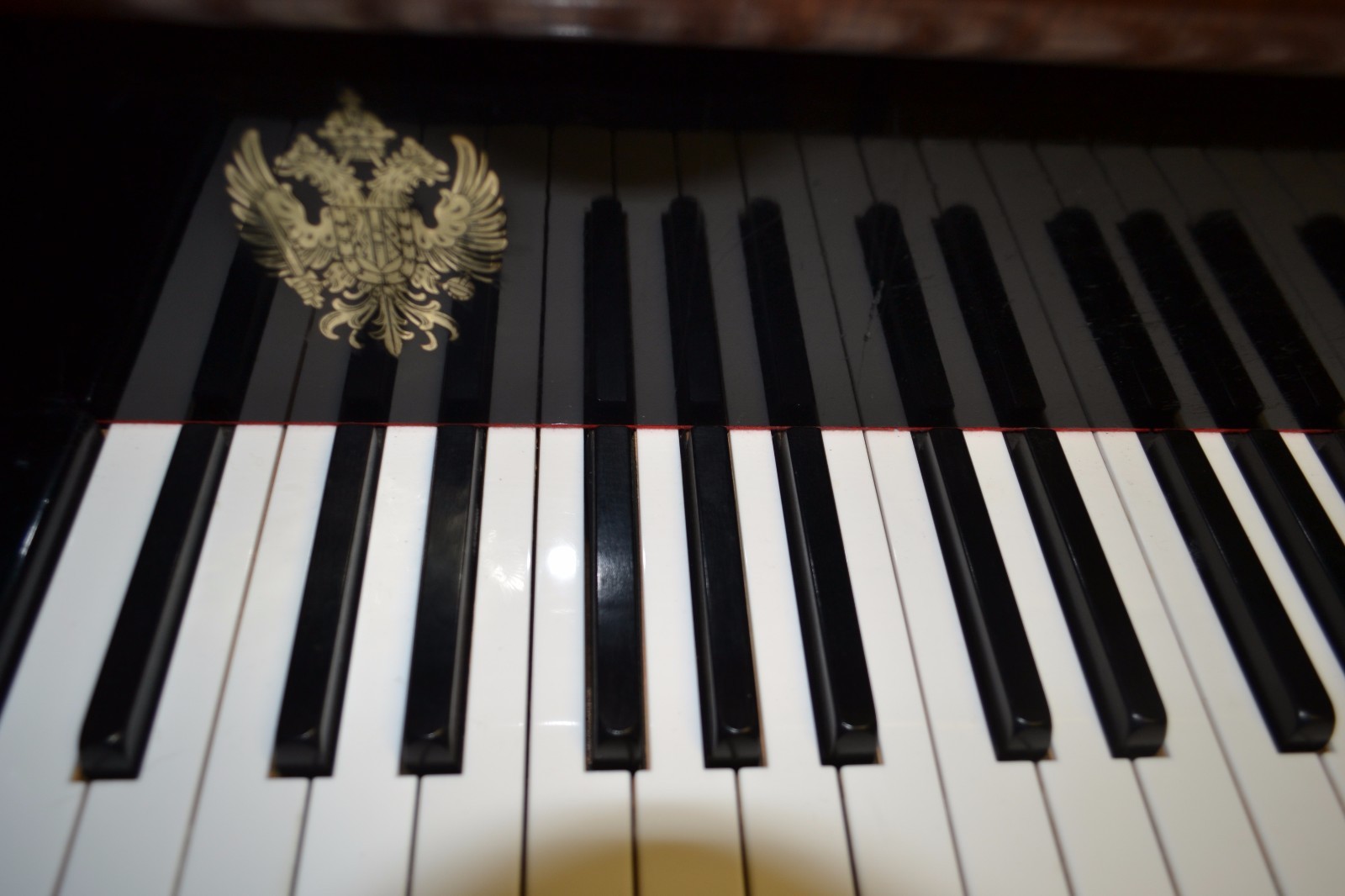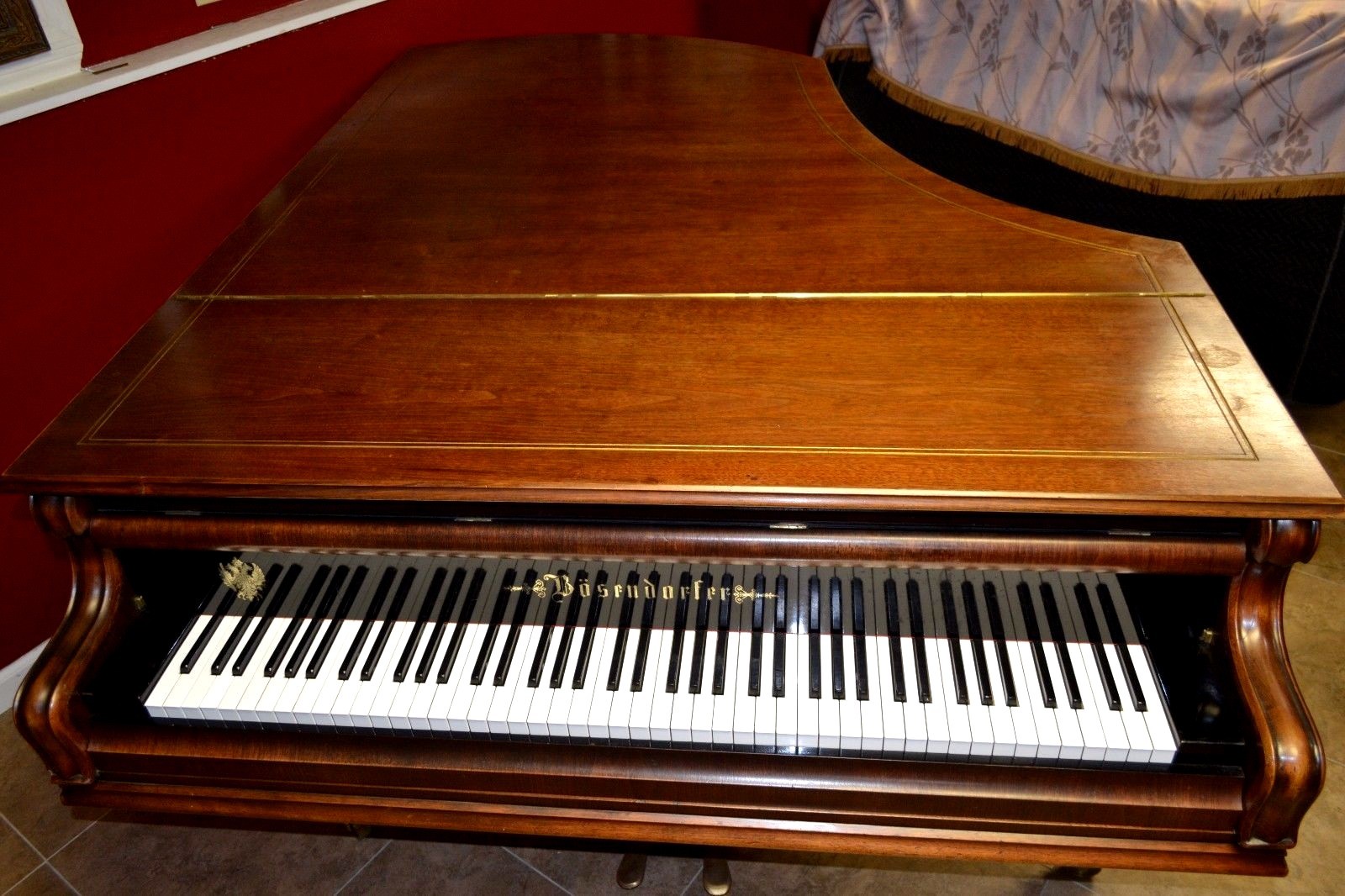 Watch and listen to a the piano in action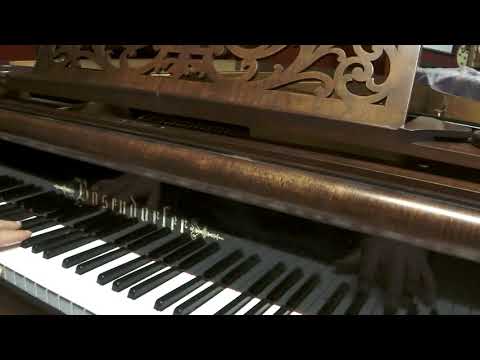 Bosendorfer 6'1 180cm grand piano by www.a440pianos.com – YouTube
Video will open in a new window
[isdntekvideo]
Product Description
Along with this instrument , please choose one of the following :

free matching color bench

free Yamaha or Steinway bench( color might not match but comfort will!)

See pictures in listing for more info.

Take advantage and be the early bird.

$1950 WORLDWIDE DELIVERY TO ANY INTERNATIONAL SEAPORT( 6 TO 8 WEEKS)

6'1 bosendorfer grand piano:

Gorgeous Restored 1898 Bosendorfer Grand Piano forte.

Serial # 14768

This exceptional Pianoforte (183 cm/6'1), completed at the Bosendorfer factory in Vienna Austria in 1898, has been completely refurbished to full playing condition by the renowned Czech craftsman Julius Kulik. As an acknowledged world expert in antique piano restoration and lineage,Mr Julius Kulik work speaks for itself. Please review the attached photographs, which can only begin to demonstrate the luster of the fine German lacquers and beautiful hand-rubbed finish. To see and hear this piano is to learn about piano construction and the history of the world's finest marque, and we encourage you to read on.

The rim is a rich brown burled wood cabinet with trim in light spruce as is appropriate for the period. The legs are the massive hexagonal style of the period, with German black lacquer on the round shoulders.

Finally, the beautiful hand-carved music stand is exceptional and specific to the period. It has been carefully refinished and rewards a close inspection.

Boesendorfers were built to stand up under the legendary hand of the man considered by many to be a defining force of the modern piano – Franz Liszt. The result of his relationship with the Bosendorfer company is a piano that performs like no other and the single escapement action, having been totally reconditioned with German components and carefully adjusted, is a pleasure. The hammers retain their leather cover, resulting in a strike that is not heard in the modern-day instrument. This grand old lady does not disappoint.

Research from Bosendorfer into the background of this piano, the Serial Number , reveals that it was originally built for an aristocrat family in hungary .. During the refurbishing, great care was taken to recover not only the auditory and visual beauty which was so striking in youth, but also to preserve wherever possible the historical details which make this unique instrument so special. Due to Mr Julius Kulik's considerable experience in restoring this and older pianos from Bosendorfer, Steinway, Bluthner, and many other less-familiar brands, including a great deal of work for various museums, his love of the instrument and skill as a craftsman truly shines through.
Shipping Information
Please note the once the piano arrives in your home you will have to tune it at your cost since pianos do go out of tune during shipping.
RATES INCLUDE DELIVERY TO YOUR CITY ANYWHERE IN THE 48 STATES.
We can arrange in home delivery for another $275+ (depending on stairs/turns etc)
Area
Cost
Time
GA

$295

(in home)
3 to 4weeks
Mid West, North East, South East, Florida
Free(curb delivery)
3 to 4weeks
South West, Texas
Free(curb delivery)
3 to 4weeks
West Coast
Free(curb delivery)
3 to 4weeks
Worldwide delivery to any airport for $1950