Amazing German Bluthner vertical grand piano and Steinway stool.
Need More Information? Email Us or Call Now 1-770-717-8047
Product Details
Pascal Template

*** free nationwide ( lower 48 states) delivery
Call for Quotes on in home delivery – 770-717-8047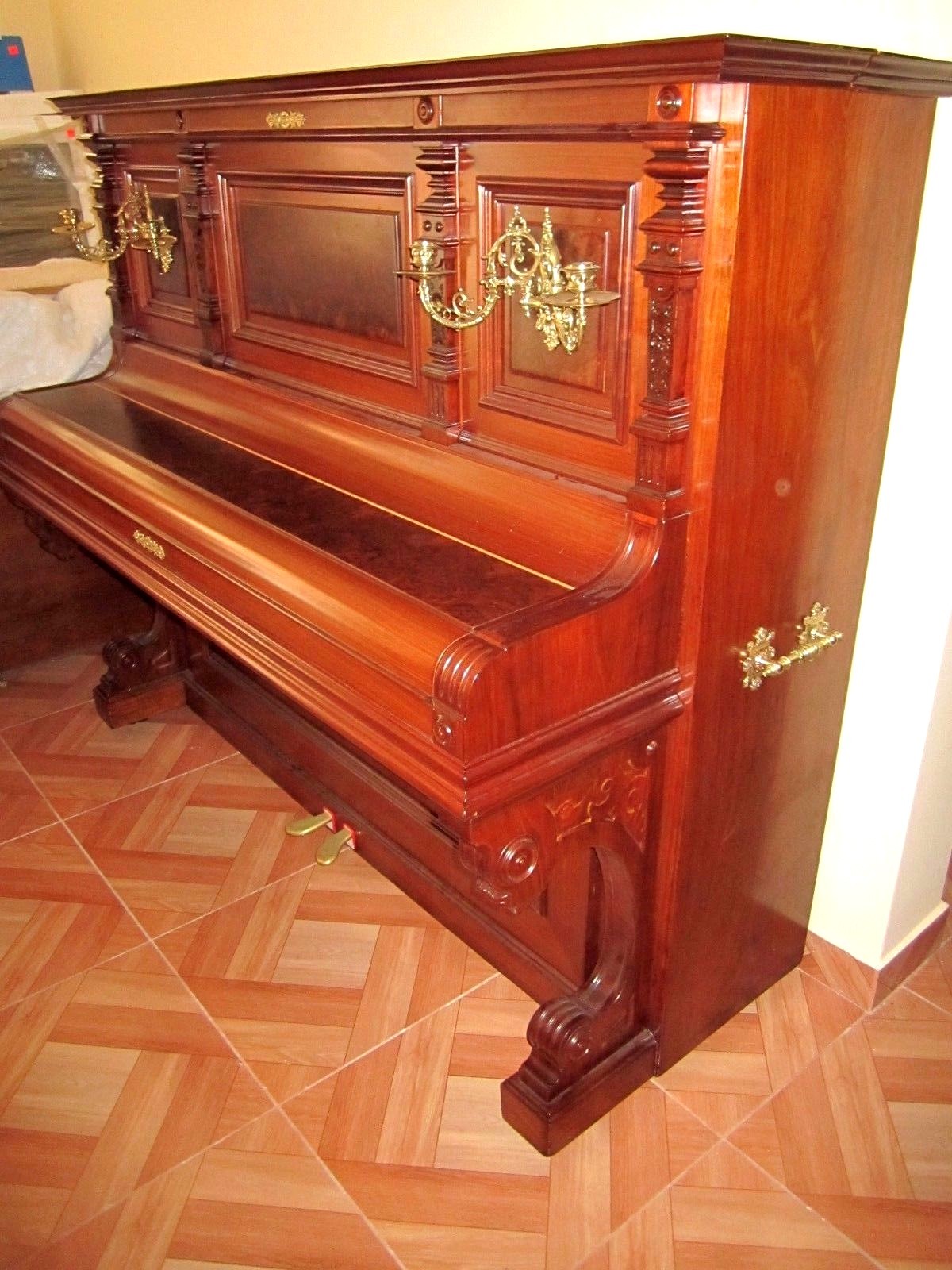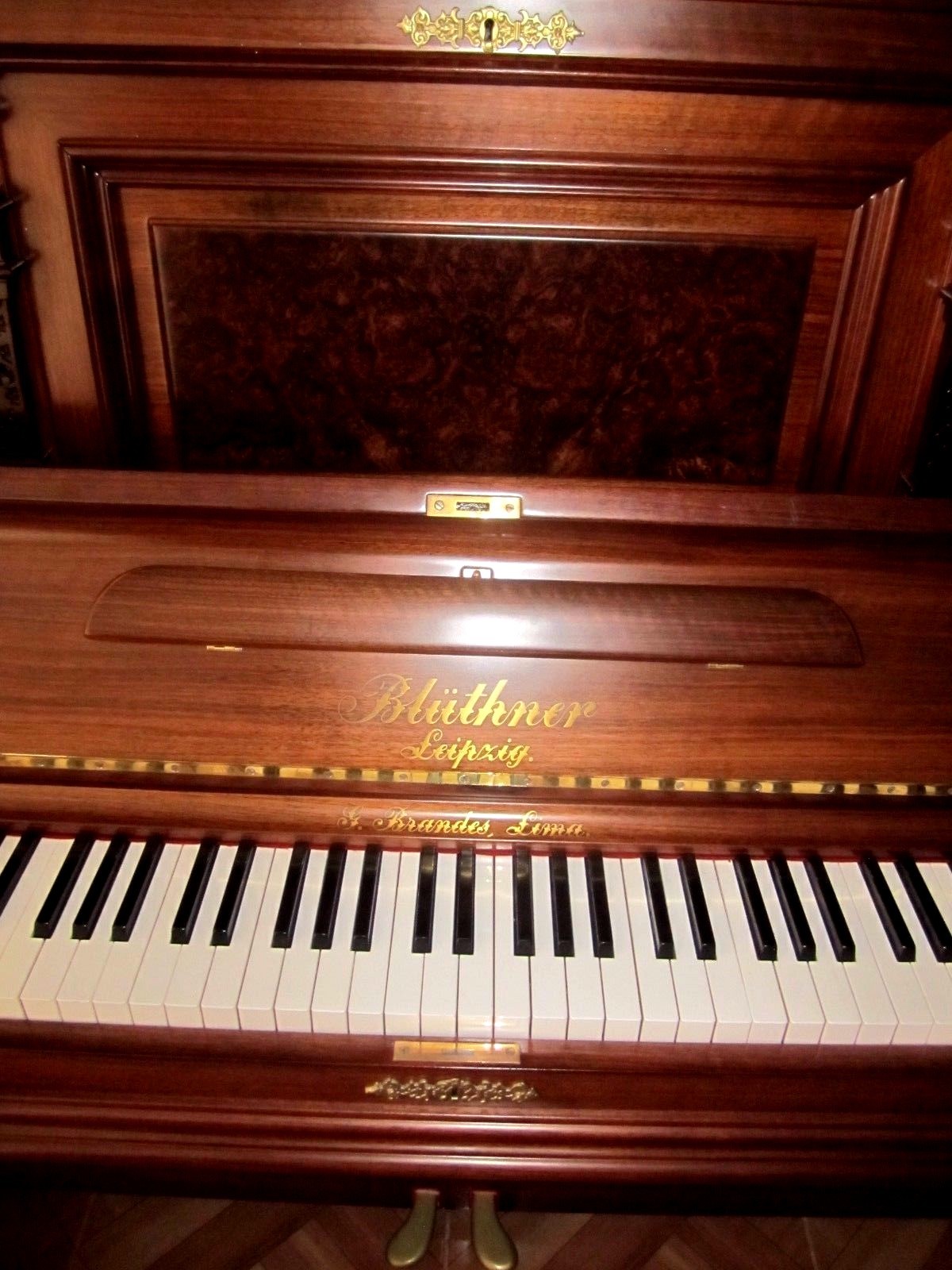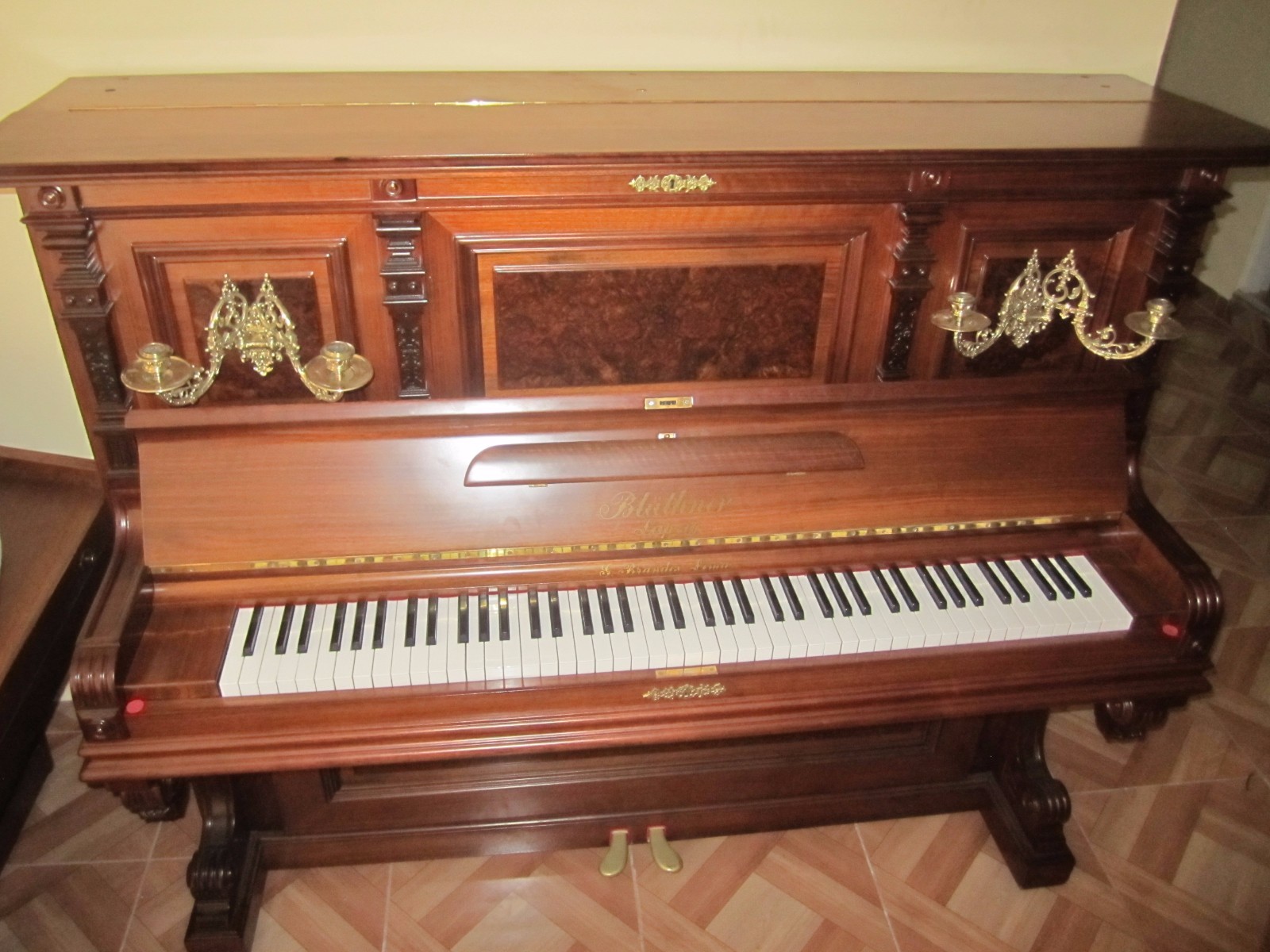 Watch and listen to a the piano in action


Product Description
Bluthner 56″concert Vertical piano.

Amazing instrument purchased new in Lima, Peru and owned by one family since 1890's!

STUNNING PIECE OF HISTORY…

All rebuilt and refinished last year.

Dimension (cm): 66cm (D) x 160cm (W) x 125cm(h)

(H)

Solid Spruce Sound Board

Action: Hard Maple Parts

FFW Hammers

Roslau Strings
Please note the once the piano arrives in your home you will have to tune it at your cost since pianos do go out of tune during shipping.
RATES INCLUDE DELIVERY TO YOUR CITY ANYWHERE IN THE 48 STATES.
We can arrange in home delivery for another $275+ (depending on stairs/turns etc)
Area
Cost
Time
GA

$295

(in home)
3 to 4weeks
Mid West, North East, South East, Florida
Free(curb delivery)
3 to 4weeks
South West, Texas
Free(curb delivery)
3 to 4weeks
West Coast
Free(curb delivery)
3 to 4weeks
Worldwide delivery to any airport for $1950