Beautiful Yamaha C3 conservatory grand piano (3 pedals, non grey market)
Need More Information? Email Us or Call Now 1-770-717-8047
Product Details
Listing Template
Watch and listen to a the piano in action.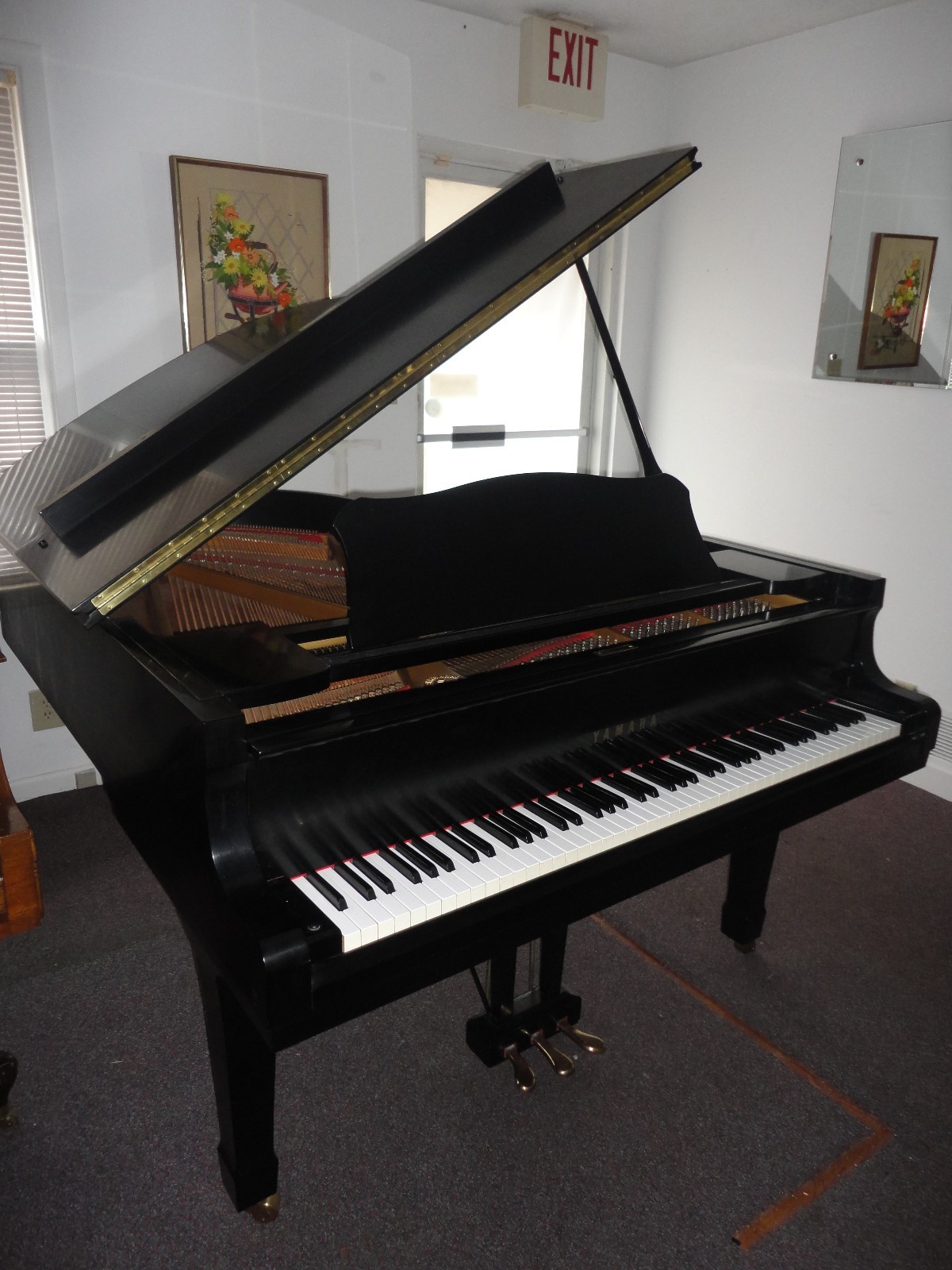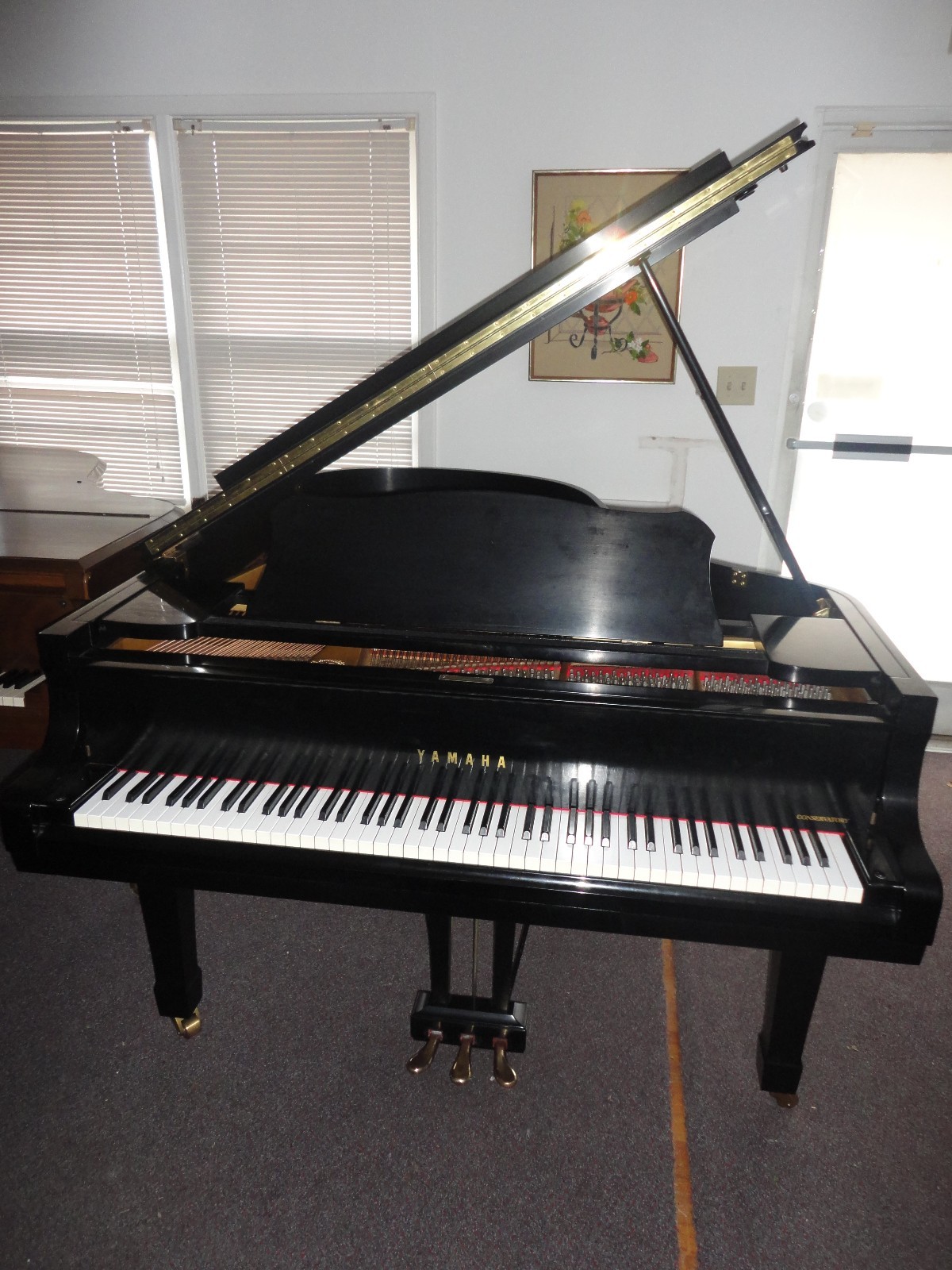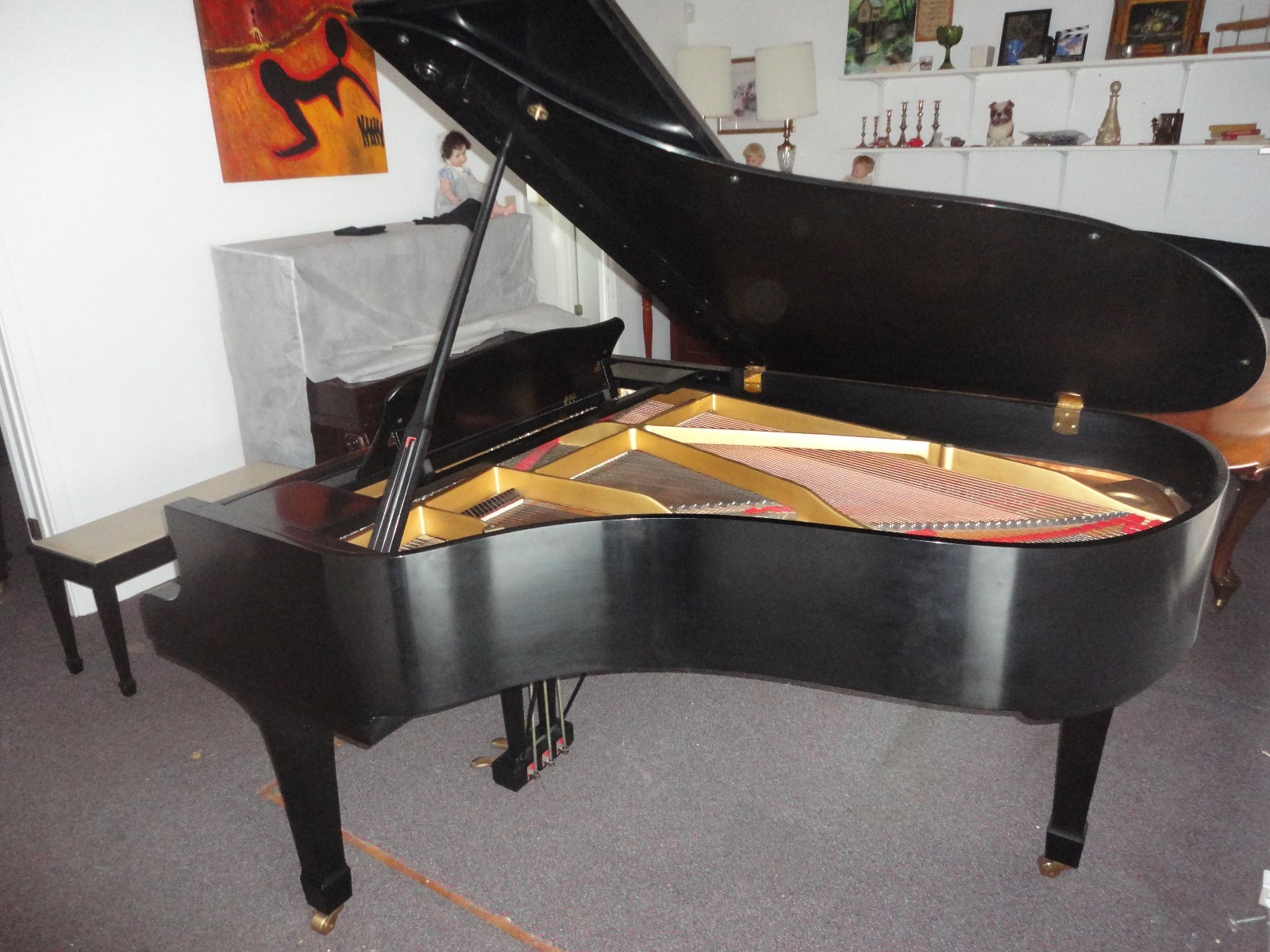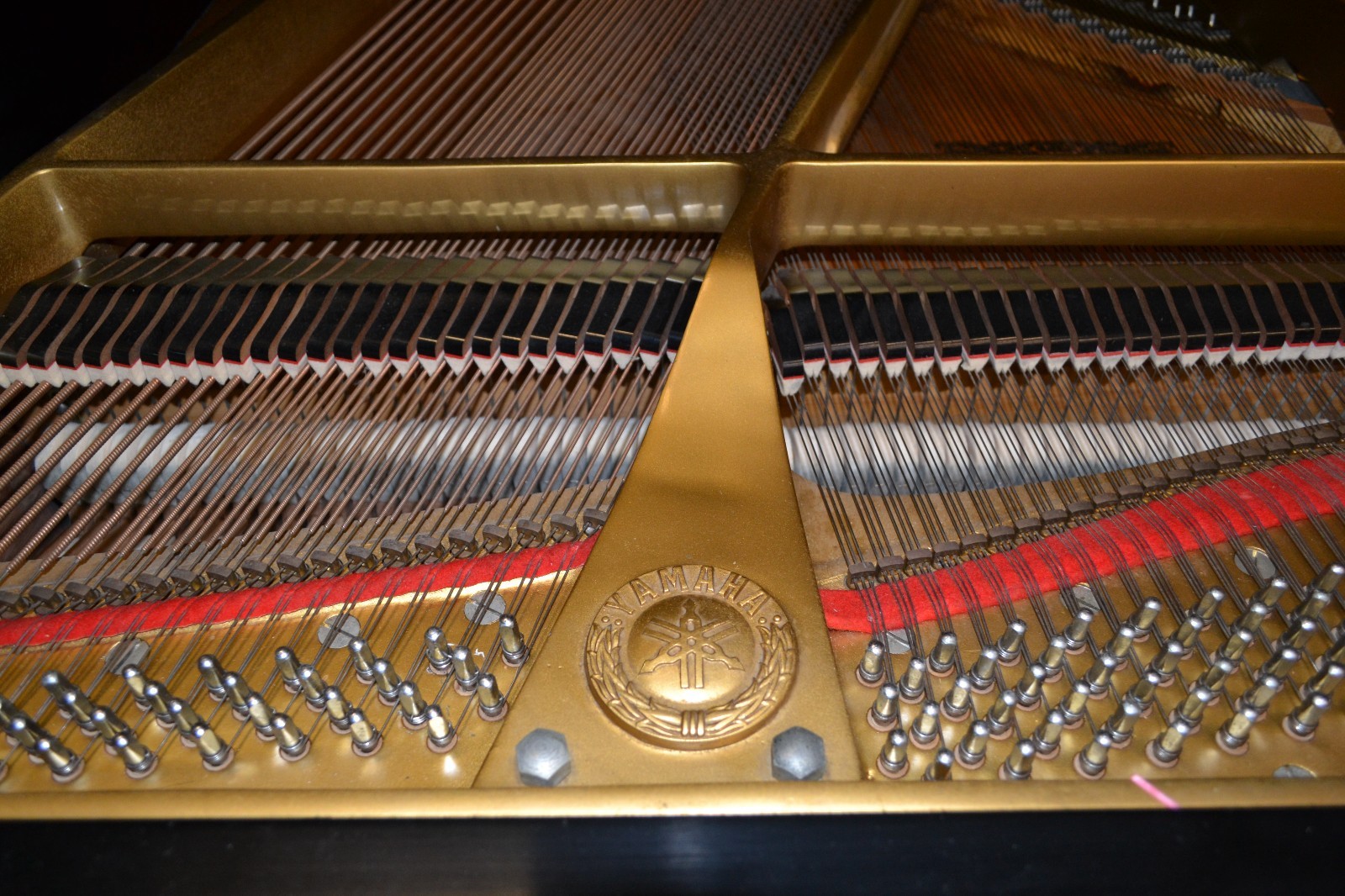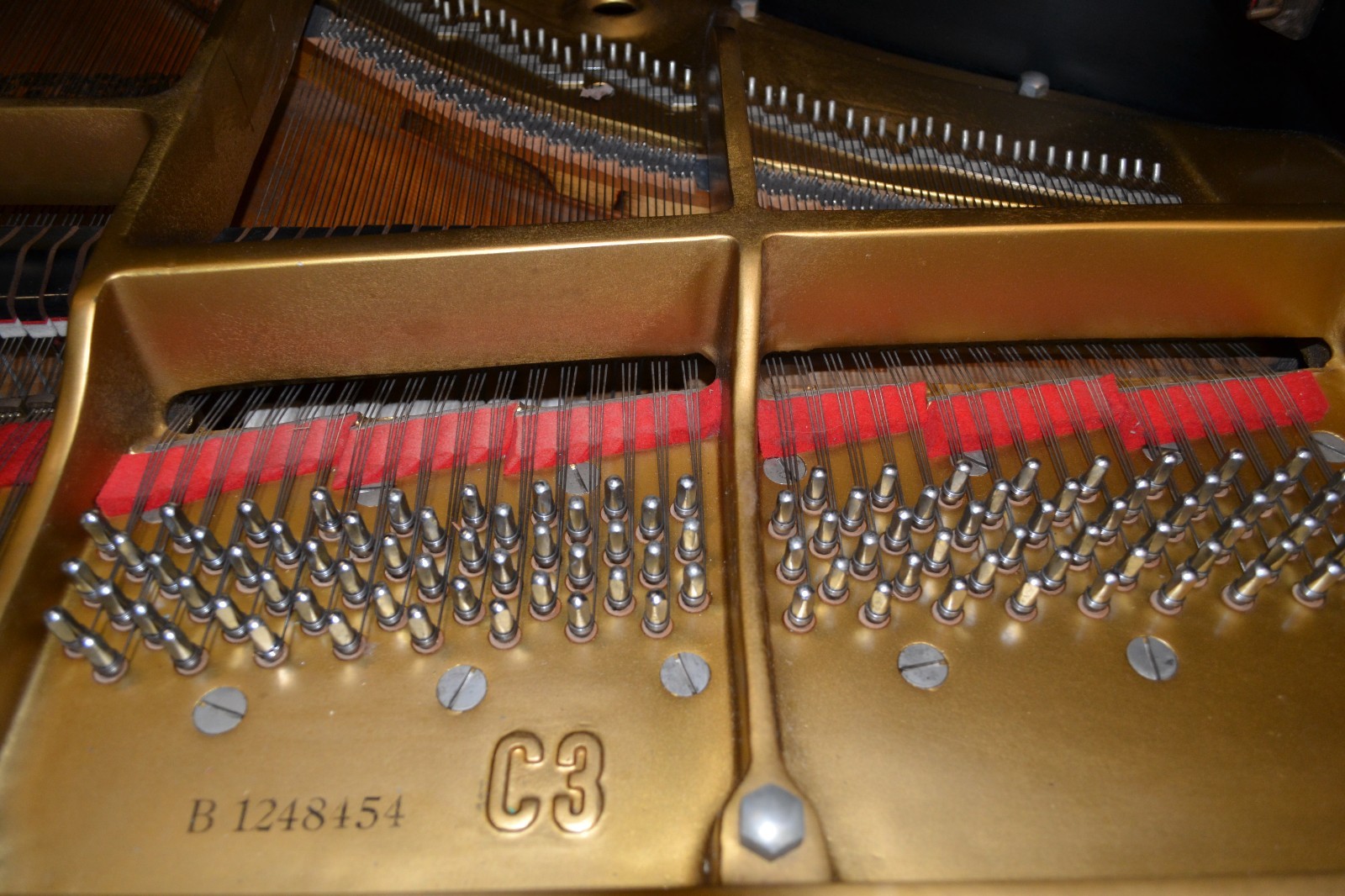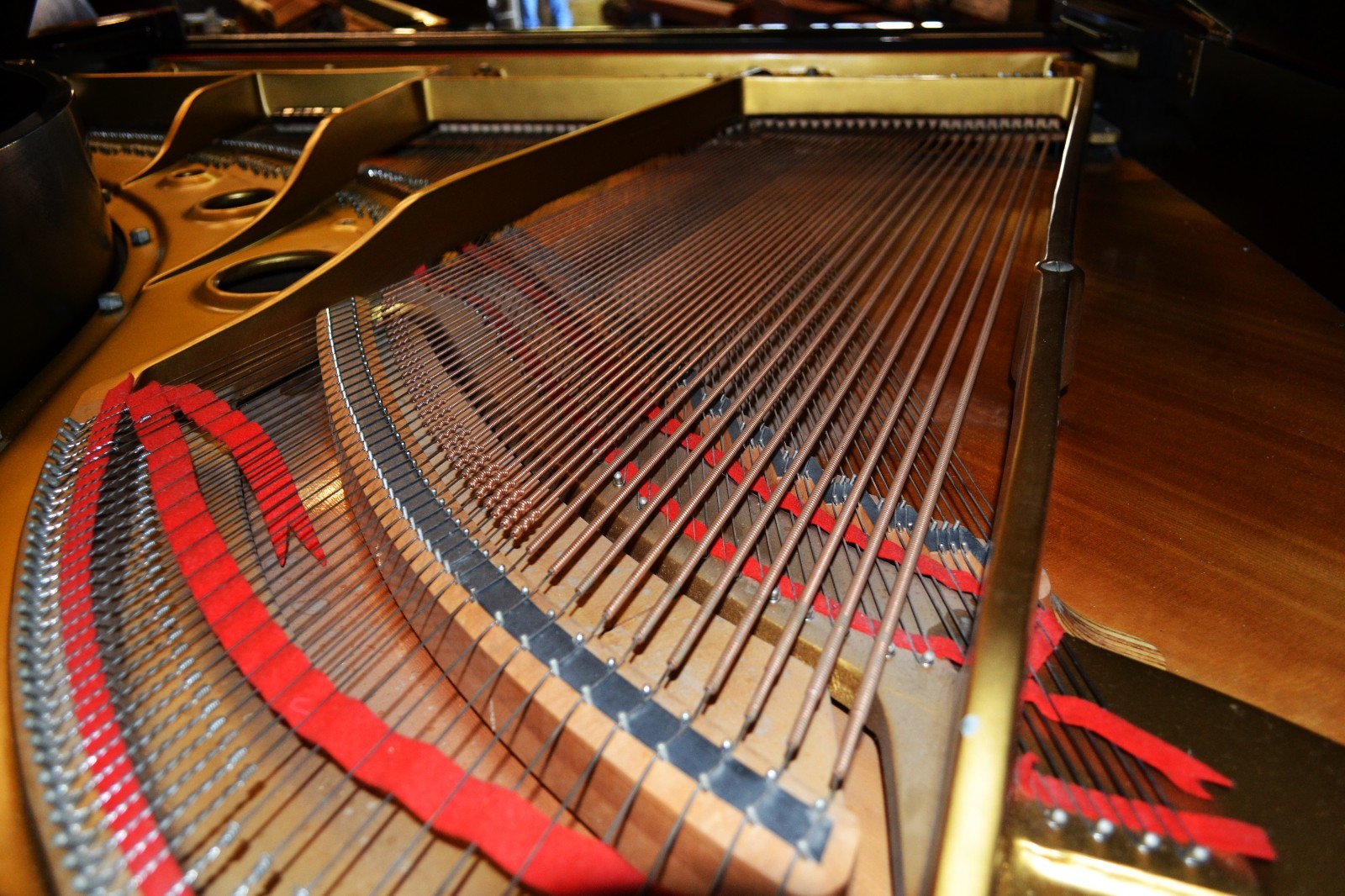 Product Description
Conservatory Grand Produced in Japan (not China or Korea etc.) (ser#B 1248454 not grey market!)

CABINET IS IN GOOD CONDITION, SOME MINOR SCRATCHES AS USUAL WITH USED PIANOS.

Soundboard is in great condition,piano has a good tuning stability and the piano has a great touch.

Keys are beautiful

This is the famous Yamaha Japan C3 , 6'1 model professional Conservatory Level Grand piano built in 1972 – Yamaha's Top of The Line Instrument!

The Conservatory series pianos are the best, most sought after, pianos Yamaha ever made.

These are the pianos Yamaha built their reputation on.

Beautiful black satin polish finish.

Great big bass tone and nice, brilliant highs. The Yamaha pianos are well known for their playing and tuning stability. They are in tune when uncrated from Japan!!!
Shipping Information
Please note the once the piano arrives in your home you will have to tune it at your cost since pianos do go out of tune during shipping.
****Piano Shipping: RATES INCLUDE DELIVERY TO YOUR CITY ANYWHERE IN THE 48 STATES.
We can arrange in home delivery for another $275+ (depending on stairs/turns etc)
worldwide delivery to any airport for $1950
| | | |
| --- | --- | --- |
| Area | Cost | Time |
| GA | $295( in home) | 3to 4weeks |
| Mid West, North East, South East, Florida | $995(curb delivery | 3 to 4weeks |
| South West, Texas | $995(curb delivery) | 3 to 4weeks |
| West Coast | $995(curb delivery) | 3 to 4weeks |
Why Buy from Us
1200+ Positive eBay Feedbacks
18 YEARS ON EBAY!
We speak English, French and Spanish.
A440 Pianos is present on 3 continents with warehouses in Atlanta, Paris, Lima & Prague!
Our Facebook: @A440pianos
We have been selling pianos on eBay since 1998 (but selling pianos since 1985). We are very grateful to our eBay customers who have trusted us with such an expensive purchase on eBay. All of our positive feedback were earned with our honesty,and total dedication to our valued customers.
A440pianos is not a "fly by nite" company. WE ARE MEMBERS OF THE INTERNATIONAL PIANO TECHNICIAN GUILD(IPTG),we do have a showroom and you are invited to visit us(with your piano teacher or piano technician is our recommendation) by calling 1.888.565.5648 for an appointment.
**** CALL 770.717.8047 OR EMAIL FOR MORE DETAILS ON FINANCING AND WARRANTY.